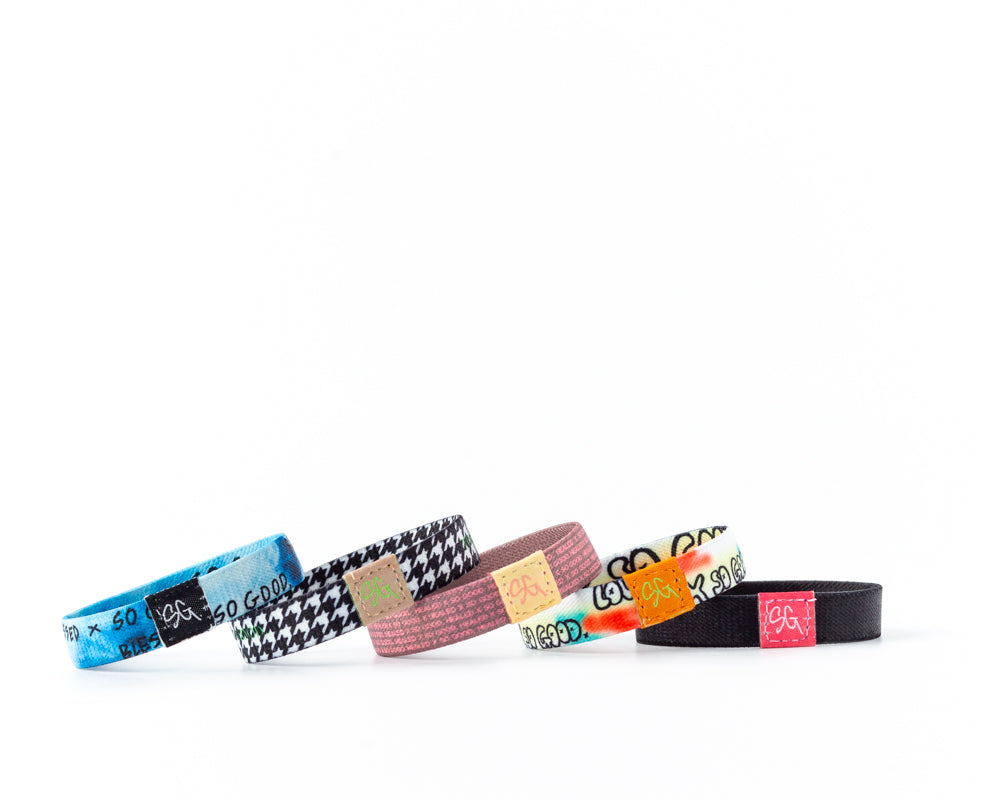 This series is a statement of who we are IN CHRIST. All of these realities (words) are a reality of Christ in our lives.

+ LOVED
+ BLESSED
+ GRACED
+ FORGIVEN
+ HEALED
MATERIAL- Elastic Style - 2 sided polyester band
DESIGN- Set of 5 bracelets-
Houndstooth Pattern, Neon Green- Forgiven x So Good.
Brown Gradient- Healed x So Good.
Black, Neon Pink- Graced x So Good.

Tie dye Pattern- Blessed x So Good.
Graffiti Pattern- Loved x So Good.